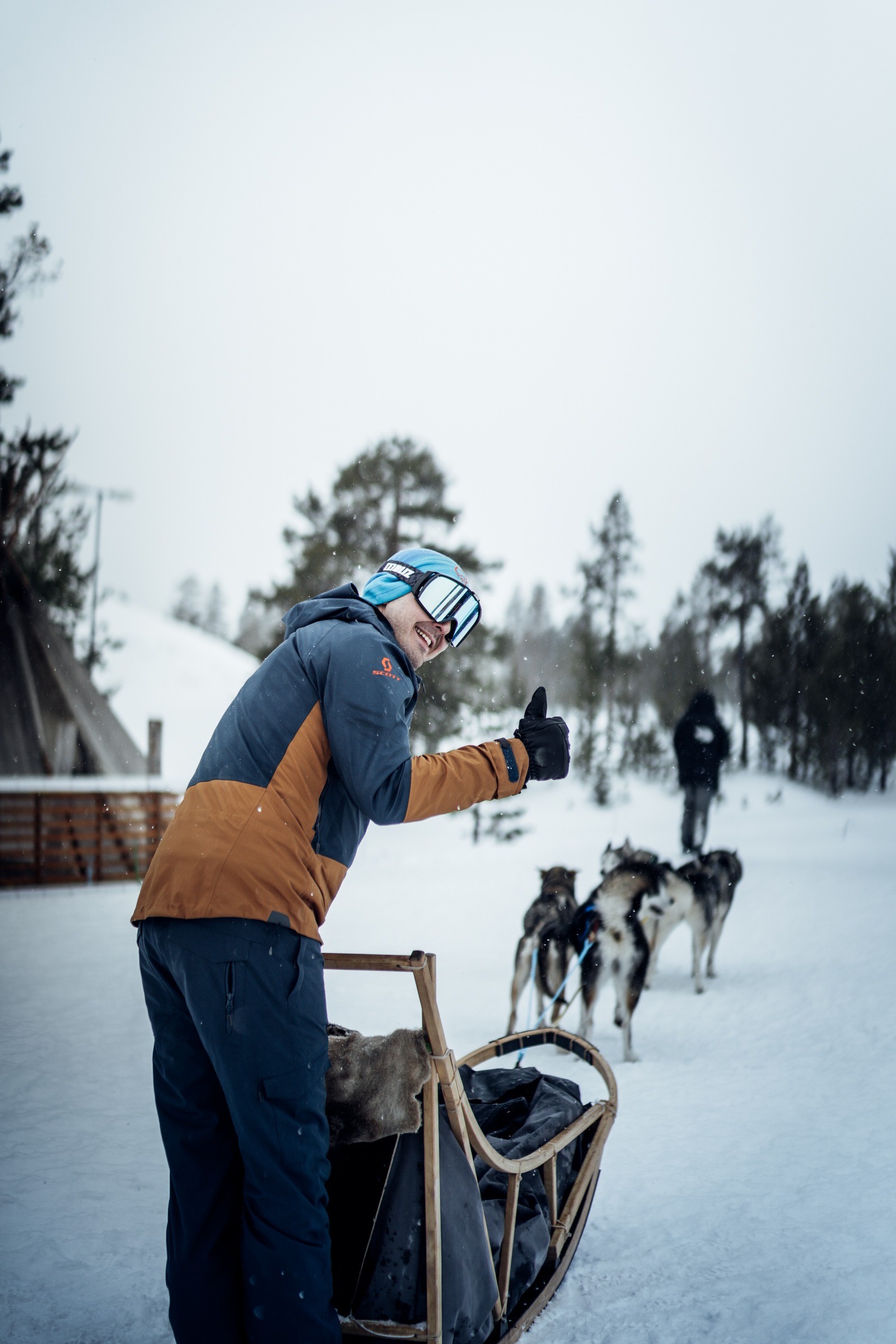 Adventure Husky tour ( Dur. 1 hr)
One of our most popular dog sled tours! Here will adults and teenagers DRIVE THEIR OWN SLED with four sled dogs. The children sit comfortably as passengers on pillows and reindeer skins. The guide is with you all the time. Listen carefully to the driving instructions and follow the guide. Now your snowy adventure begins and you will glide through the wilderness on a trail that follows the mountain and the forest. We stay so the guide can take pictures of you during the trip. The trip is about 10 km.
You also get the chance to cuddle with the dogs after the tour and take more pictures. A trip that suits everyone, from family to adventurer.